XANDBEE GOURMETS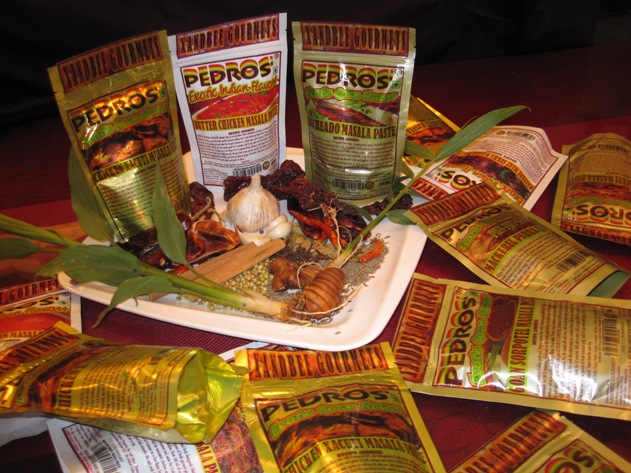 XANDBEE GOURMETS endeavors to engage the casual foodie as well as the connoisseur, to a range of fresh ground exotic masalas and pastes, perceived as authentic in flavor and palate. Our products are produced from quality ingredients, fresh ground, and produced to deliver authentic flavor and taste categorised into two variants the all authentic Exotic Goan delicacies, extended to favorite Exotic Indian Flavors thereby offering our family of customers to a wide choice of convenient to cook and ready to eat palate, of pickles and spreads.
EXOTIC GOAN FLAVOURS
The Chilli-Pepper is the most important ingredient of the Goan cuisine, which was introduced by the Portuguese, and its popularity as a very important spice was recognised throughout India. The Portuguese also introduced meat and its variants, namely chicken, pork, beef and seafood, whilst these meats were still considered a taboo, to most of the then Goans of other sects. However it is common to see people, enjoy the grandeur and delicacies of the Porto-Goan with meats and fish of their choice.
Authentic Recheado, Cafreal, Vindaloo, Xacuti, Sorpotel, Goan Fish-Prawns Curry, Xek-Xek, Ambot-Tik, Moule, Balchao, Parra, and much more.....